Laboratory Furniture
With two complete furniture lines (LEVEL PRO & HARD PRO) and an extensive accessories variety, CHC can fulfill any laboratory project needs.
Designed to allow maximum flexibility coupled with an elegant and modern design, this product features fit perfectly in any dynamic, changing laboratory environment.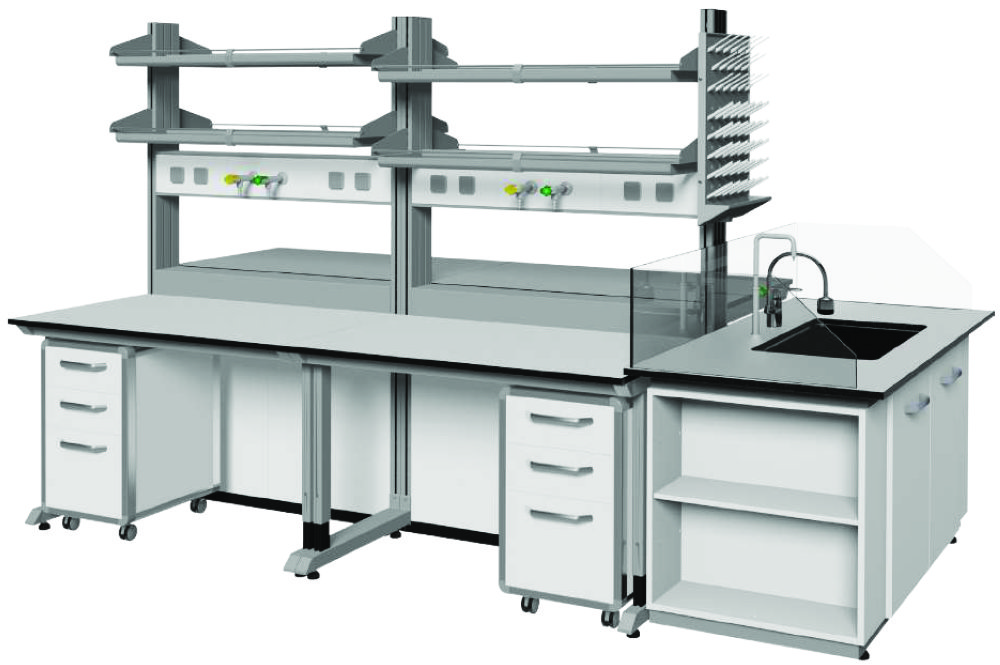 Level Pro - CHC Lab Furniture
With a simple and ergonomic design, Hard Pro was created searching for maximum durability and sturdiness, for heavy research environments.
Hard Pro - CHC Lab Furniture
Tubular frame structure, epoxy coated with horizontal and vertical welded structure, to ensure high load capacity. Easily detachable steel epoxy painted skirt panel, that ensures safety, protects services connection from exposure, and allows easy maintenance; ample internal space of service box for installation and connection of several electrical or data outlets.